Welcome! || Graduate SLM Home

|| Syllabi || Schedule || Instructors || Course Evaluation Form || (Another program I coordinate: Writing for Children and Young Adult Courses)

Online Graduate Courses Teach Writing for Children and Young Adults.
Are you an aspiring author hoping to join the ranks of J.K. Rowling, Dr. Seuss and Suzanne Collins? The McDaniel College Writing for Children & Young Adults Certificate Program is designed for working professionals who want a straight path to publishing in the field. The online graduate courses are taught by experts in the field, including editors at major publishing houses and award-winning children and young adult authors. Start your path toward publishing today!

If you love to (a) teach all ages and abilities of children, (b) read every day, (c) learn new things about technology, and (d) work hard, then school librarianship is for you! For information, please email or call our secretary, Dorita Dorm, at ddorm@mcdaniel.edu or 410-857-2506. To complete the information online, please see McDaniel College. Here are direct links to specific pages of interest: How to Apply, Admission Reference Forms, another link to Reference Forms, (still another link to reference forms), and Admission and Acceptance.

To be admitted into the School Library program, you must have:

An undergraduate GPA of 3.0 or higher;
Three reference forms approved by the coordinator; these must be written by your principal, assistant principal, and school district supervisor;
A Praxis I score that meets MSDE acceptance level.

This web page supplements the other information you'll find at McDaniel's Graduate & Professional Studies, Graduate Catalog, and the School Library You'll want to refer to all of them.
After you've reviewed all these materials and you have additional questions, please send me an email at rkerby@mcdaniel.edu or call me at 410-857-2507.


OUR PROFESSION
Our program is accredited and nationally recognized by the American Library Association/American Association of School Librarians (ALA/AASL) and National Council of Accreditation for Teachers (NCATE). Our coursework is aligned to these standards.

To make sure that this is a good decision for you, chat with a school librarian. Study the information at the AASL site at http://www.ala.org/aasl .
You'll also want to examine the following:
On the application, you'll be asked to write a brief paragraph to explain why you want to pursue this degree. I'll expect to see in your answer that you've examined the professional resources above and that you've chatted with several school librarians.
If you do enroll, then:
Purchase: Empowering Learners: Guidelines for School Library Media Programs. Chicago: ALA/AASL, 2009. ISBN 978-0-8389-8519-9. $39.00. Standards for the 21st-Century Learner. Chicago: ALA/AASL, 2007. ISBN $14.95. Standards for the 21st-Century Learner in Action. Chicago: ALA/AASL, 2009. ISBN 978-0-8389-8507-6. $39.00.
Join our professional organizations at the state and national level. These include Maryland Association of School Librarians or Pennsylvania Association of School Librarians, the American Library Association, the Association of School Librarians, and the Association of Library Service to Children. Many offer an inexpensive rate for graduate students.
Begin subscribing to journals such as School Library Journal, Library Media Connection, and School Library Media Activities Monthly.Investigate cheaper rates for graduate students. OR, learn how to access these free via your college library account. Most importantly, save copies of your membership fees, conference handouts, professional journals as you'll be using them when you prepare your professional portfolio in your final course.

EDUCATION COURSES
If you do not have teacher certification, you will need additional coursework to obtain MSDE certification as a school library media specialist. These courses, which may be graduate or undergraduate courses, should be in the following areas:
history and philosophy of education
student developmental levels, learning theory, and strategies for identifying student information and learning needs
theories, principles, and methods of instructional design and delivery
inclusion of special needs student populations
The McDaniel courses that fulfill these requirements are:
EDU 580: Learning and Teaching
EDU 581: Linking Instruction and Assessment
EDU 592 or EDU 593 Field Experience (If you are not employed in a school, then you must register for these courses. If you are presently employed in a school then you are exempt.)
SED 572: Issues in Inclusive Education (

or

PSY 510: Psychology of Exceptionality)
RDG 524 Materials for Balanced Reading Instruction (elem)

or

RDG 532 Reading in Content Areas: Part I (secondary level)
Please take the education courses in the first half of your program. We're assuming you know how to teach when you take your school library courses. If you take courses at another school, remember to have an official transcript sent to our Graduate Registrar, Sheila Deane. (sdeane@mcdaniel.edu).

TEACHING
This bears repeating--your ability to teach is critical to your success as a school librarian. You teach everyone. This means you must be able to teach children of all ages and abilities. Also, you will be responsible for instructing teachers on technology and ways to incorporate it into the curriculum. Children and adults must like you and see you as a leader. If you do not have teaching experience, please consider a classroom position before continuing graduate studies in this field. At the very least, consider substituting or working as a school library assistant. Current classroom teachers will be expected to have outstanding teaching evaluations.

TESTING
If you are currently teaching, please submit a photocopy of your Praxis I score to Graduate Records. For information about taking this exam, you may choose to search it on the web, call a local Sylvan center, or call the Graduate Office at 410-857-2500.

If you are

not

a teacher, then please take the Praxis I exam for reading, writing, and math. You'll find information about this exam on the Internet. Instead of waiting for the scheduled testing dates, you make take the exam by computer by scheduling an appointment at the the Prometric Testing Center, 8601 LaSalle Road, Suite 106, Towson, MD 21286, 410-339-7777.

If you take the test by computer, you have the option of completing the test sections individually at different times.



To continue taking courses, you must make a score that is accepted by the Maryland State Department of Education (MSDE).

DEGREE PLAN AND YOUR FIRST MEETING WITH ME--MONA KERBY

Sometime at the beginning of your coursework, you will meet with me to make a degree plan. We typically do this when you are enrolled in SLM 503 with me. Download a sample plan. This degree plan includes the (1) plan, (2) all the course descriptions, objectives, and assignment titles, and (3) how they align with our 2010 ALA/AASL Standards for Initial Preparation of School Librarians. Before our meeting, make certain that you have submitted your (a) application for graduate study, (b) three reference forms, (c)

ALL

official college transcripts, (d) your test score, and (e) that you have read the information posted on this site.

MCDANIEL ARCHWAY / EMAIL ACCOUNT / STUDENT ID / LIBRARY CARD

Use your McDaniel College email address for school matters. Check Archway regularly--to see that your course work appears on your transcipt, to see that completed courses appear on your program plan, to enroll in classes and check their location.

Also get your student ID card and then walk over to our college's Hoover Library to get your library card activated. You'll want the ID card to get discounts on purchasing software and you'll want your library card to search databases at home. And, you'll want your ID card if you want to have free use of the swimming pool, fitness center, and other College activities.

SLM LISTSERV

Once you are admitted into our program, send me an email, and I'll subscribe you to our student listserv so that you'll receive the latest news.

STANDARDS AND FRAMEWORK THAT GUIDE THIS DEGREE
As stated in multiple places on this web page, our program is accredited and nationally recognized by ALA/AASL. All your coursework, content and assignments, meet the ALA/AASL Standards for Initial Preparation of School Librarians.

McDaniel College also adheres to a Conceptual Framework for all courses and program in our educational unit. Here is a Powerpoint presentation that explains it. Briefly stated, our Conceptual Framework is Knowledge, Diversity, Professional Dispositions, and Reflection, Communication, and Technology. You will be demonstrating all these terms in your coursework.


STUFF TO HAVE

AND

KNOW WHEN YOU BEGIN THIS DEGREE
Writing Manuals, dictionary and thesauri: You'll be doing a lot of writing, so please, keep writing manuals close to your desk. I recommend: E.B. White's Elements of Style, Kate L. Turabian's A Manual for Writers,

Diana Hacker's

A Pocket Style Manual, 5th ed

. Boston:Bedford/St.Martin's, 2009 ISBN978-0-312-59324-7, Merriam Webster's Collegiate Dictionary, and Webster's New World Roget's A-Z Thesaurus. A good online source is called The OWL at Purdue at <http://owl.english.purdue.edu/>



Professional Standards:

Purchase

Empowering Learners: Guidelines for School Library Media Programs

(ALA 2009).



Professional Organizations:

Join ALA, as well as one or several of the divisions AASL, ALSC, YALSA. Join the state professional organizations--Maryland Association of School Librarians (MASL) or Pennsylvania School Librarians Association (PSLA).


Computer and Software: You really need a new computer and up to date software at home. Buy a web cam, or digi cam, and it's a good idea to get a headset and microphone. Use the latest version of Microsoft Office. For a browser, use Explorer or Mozilla Firefox. To decide on what computer to buy, search the online consumer reports for recommendations. As a teacher or college student, you can get a discount on software. Call the college bookstore for details.

McDaniel College Honor Code: You'll receive the Honor Code booklet from Graduate Admissions. Here is a link to the information on the college website concerning the Honor Code. It is your responsibility to uphold it. The following is a link to a ten-minute interactive tutorial from Acadia University designed to teach students the basics of avoiding plagiarism by learning why, when, and how to cite information sources: http://library.acadiau.ca/tutorials/plagiarism/ .

Professional Dispositions: The way you conduct yourself is essential in your success as a graduate candidate. Please know that instructors will be making judgments on your behavior. Here is a link to the form they must complete.

COURSES
Your course work reflects the 2010 ALA/AASL Standards for Initial Preparation of School Librarians. In your final semester, you'll create a digital portfolio using these standards and displaying the projects/lessons/assignments you have completed in your coursework. Click here for the standards.

To give you an idea of course requirements, click here.
SLM: 501 Administration and Leadership
SLM: 502 Organization and Access
SLM: 503 Literature for Children (Quick Reading List, Newbery List, Caldecott List) Take this class first with me!
SLM: 504 Literature for Young Adults (Quick Reading List)
SLM: 505 Information Sources
SLM: 506 Collection Development Take this class second.
SLM: 508 Learning Technologies
SLM: 509 Instructional Collaboration Take this class third.
RSM: 541 School Library Action Research
SLM: 550 Professional Portfolio Take this and the Internship together at the very end--or take internship first
SLM: 552/553 Practicum and Practicum Application and Practicum Information
MCPS employees must also complete this pdf form .

BLACKBOARD
We use Blackboard for our online courses. If you are new to this platform, please read the instructions on this page: http://www2.mcdaniel.edu/its/faq_blackboard.htm

COURSE SCHEDULE
Please see Archway for the correct times, dates, and room locations. The registrar will post the official college schedule on Archway. You can easily see the current schedule, and two upcoming schedules. How do you get to Archway? Go to www.mcdaniel.edu and click on login, choose Archway, and then choose Search for Classes.

INSTRUCTORS Course Evaluation Form--use for online classes and submit to Ann Thomas at athomas@mcdaniel.edu.
Instructors, please complete and email the professional dispositions form at the end of every semester.



Dr. Ramona N. Kerby, rkerby@mcdaniel.edu
Dr. Gail Bailey, gbailey@mcdaniel.edu
Ms. Lori Carter lcarter@mcdaniel.edu
Ms. Kay Craig, kcraig@mcdaniel.edu
Ms. Linda Crump, lcrump@mcdaniel.edu
Ms. Sandy Doggett sdoggett@mcdaniel.edu
Ms. Danielle DuPuis ddupuis@mcdaniel.edu
Ms. Margie Gaudino mgaudino@mcdaniel.edu
Ms. Jayne Moore jemoore@mcdaniel.edu
Ms. Jan Nies jnies@mcdaniel.edu
Ms. Shannon Resh sresh@mcdaniel.edu
Ms. Tish Stafford, pstafford@mcdaniel.edu
Ms. Megan Whitehead mwhitehead@mcdaniel.edu



IMPORTANT INFORMATION FOR OUR CURRENT STUDENTS
WHEN TO TAKE WHAT?--We have 12 courses in our program. Try to finish your degree in 3 years. Consider completing your courses in this order:
First courses to take: SLM 503, SLM 509, SLM 505
Second set of courses to take: SLM 506, SLM 508, RSM 541

Third set of courses: SLM 504, your elective
Fourth set of courses: SLM 501, SLM 502, your internship, and your professional portfolio. Your internship and your professional portfolio

MUST

be in your last semester, not earlier.

YOUR LAST SEMESTER--At the beginning of your last semester, please complete an "Application for Graduation" and send it to the registrar. To find the form online, go into your Archway account and click on Graduate Information.

PROFESSIONAL PORTFOLIOS

Get a head start on creating your professional digital portfolio. If you need help see McDaniel College Instructional Technology Home Page www2.mcdaniel.edu/its/home.htm

Examples of candidate portfolios are created by:

Lisa Tipton (2012) http://lisatiptonschoollibraryportfolio.weebly.com/index.html
Kate Mills (2011) http://katemillsportfolio.weebly.com
Maria O'Toole (2011) http://otooleschoollibraryportfolio.weebly.com/index.html
Jamie Ridgely (2011) http://jridgelyslmportfolio.weebly.com/

Beth van Kan (2010) http://web.me.com/bvankan/vankanportfolio/Welcome.html
Kristen Wilson (2010) https://sites.google.com/site/kristenwilsonportfolio/


OTHER CANDIDATE WORK EXAMPLES



Freedom to Read Documents
Stacey Fisher (2009) Freedom to Read
Sarah Wilhelm (2010) Students' Right to Read document and Pdf file


School Library Websites





School Curriculum Charts





School Library Media Curriculum Charts


Literature Presentations
Carol Briggs (2009) Jim Murphy Bibliography and Crossword Puzzle



WHEN YOU FINISH YOUR DEGREE
When you graduate, you need to do one more thing--call your state department of education, either Maryland State Department of Education or Pennyslvania Department of Education. Request an application for certification. You'll need to have an official transcript of your McDaniel coursework sent to the state department.

When you request your transcript from the registrar, also ask that a transcript be sent to you.

OPEN IT

--and check to see that we have

have printed the following words on it: This student has completed a

Maryland

approved program using recognized state or national standards, with eligibility for certification in School Library Media K-12 and has completed a practicum in School Library Media K-12.

This is the wording that the state certification folks will look for.

If you are seeking PA certification, you'll need to take an exit Praxis exam in school librarianship. Either your district or your state department will give you the instructions.

After you graduate, continue professional growth opportunities. In a few years, please consider seeking National Board Certification as a Library Media Specialist. Here are two links with information: AASL and National Board for Professional Teaching Standards.

And--keep me posted on your successes. Your chosen profession has the power to change lives.


SLM Alumni Stars


Mike Stencil, Using Video to Improve Character, Behavior, and Climate. Library Media Connection. August/September 2012.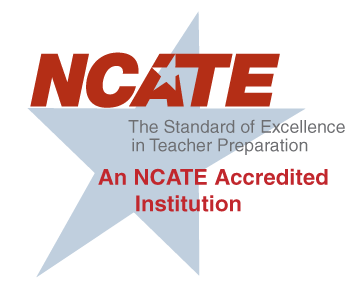 To the Top